Downloads & Links
---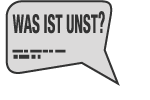 History of theater
A theatre essay by Milo Rau
What is theatre? What do emotion, presence, and history mean on the stage? What is the tragic, what is the true, what is the comical? What experiences and what images touch or hurt us, enrage us and justify our artistic commitment? How can we speak and listen, how can we bear testimony, and ultimately live, die and be resurrected – in the theatre?
"Realism doesn't mean that something real is being represented. Realism means that the process of the representation itself becomes real," Milo Rau writes in one of his essays. With 'Geschichte des Theaters' (History of the Theatre) the stage director and author undertakes a personal journey through the history of humanity's oldest art form, a journey that brings him back to the essential problem examined in his artistic work of the last fifteen years: the question of the ability to present the history of violence and traumatic events on stage. Together with the three actors Sara de Bosschere, Sébastien Foucault, and Johan Leysen, he pursues the obsessions and techniques of his 'theatre of the real' (Alexander Kluge): the fascination for belligerent conflicts and post-conflict situations; research and 'thick description'; writing texts on the basis of biographical narratives; working with the actor, with light and camera image; and the search for political engagement, existential danger, and veracity. Yet 'Geschichte des Theaters' is also a self-critique by the 'most manipulative director of our times' (Neue Zürcher Zeitung): How is illusion created on stage? What acting and stage techniques are employed? Why do we cry and why do we laugh? How does art overwhelm, shape, and hypnotise us?
With 'Geschichte des Theaters', Milo Rau concludes the trilogy of representation that he began with 'Five Easy Pieces' (Kunstenfestival Brussels/Sophiensaele Berlin/CAMPO Arts Centre 2016) and 'The 120 Days of Sodom' (Schauspielhaus Zurich/Theater Hora 2017). Parallel to this, the director has summarised his theoretical reflections in a series of three lectures in the framework of his Saarbrücker Poetikdozentur für Dramatik (Saarbrucken Poetry Lectureship for Drama) and is publishing a volume on the history of the theatre with Alexander Verlag Berlin. At the same time, 'Geschichte des Theaters' is the start of a series curated by Milo Rau in which various theatre and film directors will undertake explorations deep into theatre history. Part two of this ten-part series is to be developed by the French choreographer Jêrôme Bel for the 2018/19 season.
CONCEPT, TEXT AND DIRECTION Milo Rau ACTING Sara De Bosschere, Sébastien Foucault, Johan Leysen RESEARCH & DRAMATURGY Eva-Maria Bertschy STAGE & COSTUME Anton Lukas LIGHTING DESIGN Rainer Casper TECHNICAL MANAGEMENT Jens Baudisch PRODUCTION Mascha Euchner-Martinez, Eva-Karen Tittmann PUBLIC RELATIONS Yven Augustin DESIGN Nina Wolters
'Geschichte des Theaters' is a production of the International Institute of Political Murder (IIPM) and the Théâtre National Wallonie-Bruxelles in co-production with the Kunstenfestivaldesarts, NTGent, Théâtre Vidy Lausanne, Théâtre Nanterre-Amandiers, Tandem Scène Nationale Arras Douai, Schaubühne am Lehniner Platz Berlin, Münchner Kammerspiele, Künstlerhaus Mousonturm Frankfurt am Main, Theater Chur, Gessnerallee Zürich.