Warning: sizeof(): Parameter must be an array or an object that implements Countable in /www/htdocs/w00bb9f2/wordpress/wp-content/themes/iipm/index.php on line 16

---
Trailer On September 10, Milo Rau opens the season at the Opera Ballet Vlaanderen with his first opera work ever: La Clemenza di Tito. Rau places Mozart's story around love, betrayal, the storming of the Capitol and the final forgiveness of the Roman Emperor Titus amidst a postmodern elite that uses art to […]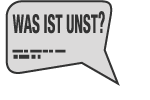 "The End of Art": Rau meets Mozart
On September 10, Milo Rau opens the season at the Opera Ballet Vlaanderen with his first opera work ever: La Clemenza di Tito. Rau places Mozart's story around love, betrayal, the storming of the Capitol and the final forgiveness of the Roman Emperor Titus amidst a postmodern elite that uses art to maintain its feudal power.
Just like in his theater work, Rau invites non-professional actors to participate: the fate of the "common man" takes center stage, and extends Mozart's world into today. "An opera like a thriller" (France Musique), "raw, radical and critical" (Keystone), "heart-ripping" (The Stage), "Mozart put on trial" (Le Monde) or "a theatrical revolution" (Olyrix) wrote the press after a streaming of Rau's take on Mozart during COVID.
Some others, however, were of the opinion that Rau was going too far: "The challenge is to know whether we are not on the threshold of Post-Opera. And therefore spectators of the end of our beloved art." On 10 September, Rau's controversial opera adaptation is performed live for the first time, conducted by Alejo Pérez, with a. o. Jeremy Ovenden, Anna Goryachova and Anna Malesza-Kutny.
"I consider my version of Mozart to be a continuation of the activist manifesto I wrote for NTGent," comments Rau in an essay. "My take on La Clemenza di Tito is a kind of 'black mirror' for engaged artists. Do we not only aestheticize the horrors of the world and thus make the real revolution impossible?"
Milo Rau's first lyrical work opens a new cycle in his oeuvre: Can there be a right life in the wrong one? With the performances The Last Generation, Medea's Children and the operatic Passion Play Justice, Rau and his collaborators will examine the neoliberal economy of life and death in three attempts during Season 23/24 – but also the vital forces of love and solidarity.
Have a great end of summer and see you in September!
NEWS