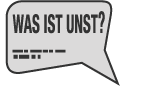 HATE RADIO
2014 / Verbrecher Verlag, Berlin
By Milo Rau
On 6 April 1994, the airplane of the Rwandan president was struck by two missiles shortly before landing. This was the start signal for the most ferocious genocide since the end of the Cold War; in just three months, an estimated one million members of the Tutsi minority and thousands of moderate Hutu were murdered in the Central African country. 
The popular radio broadcaster RTLM played a key role in this genocide. For months, with indescribable cynicism, the presenters had laid the groundwork for it as in an advertising campaign. The programming consisted of pop music, reportage, political lampoons, and an incitement to murder that was unsurpassed in its contempt. Following contentiously debated performances in the former radio studio in Kigali, Rwanda in November 2011, Milo Rau, in his work "Hate Radio", has returned the broadcaster RTLM to the "airwaves" live in numerous European museums and theatres – in over fifteen countries worldwide to date. 
Alongside the full text of the play and background interviews on the creation of the work, the present volume includes testimony by perpetrators, victims, eyewitnesses, employees of the director, and specialists. Together they look for the origins of the unimaginable Rwandan genocide and explore the conditions of its emergence.    
"A text that repeatedly drives one to tears of grief and rage." (Der Spiegel)