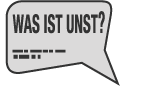 DIE ZÜRCHER PROZESSE / DIE MOSKAUER PROZESSE
(The Zurich Trials / The Moscow Trials)
2014 / Verbrecher Verlag, Berlin
By Milo Rau
Trials: Milo Rau has invented a new form of theatre. He brings reality to the theatre, staging performances based closely on true court proceedings, with real-life figures from contemporary events. These pieces are open-ended negotiations of political issues. Ambitious and controversial, this format allows politics to be brought back to the stage, from which it has long been banished.   
This volume documents Milo Rau's staged live trials of 2013, "The Zurich Trials" and "The Moscow Trials", delivers commentaries and background, and shows that political theatre has found a new form.
With contributions from Hamad Abdel-Samad, Rolf Bossart, Michel Friedman, Sandra Frimmel, Alexandra Kedves, Roger Köppel, Robert Misik, Michail Ryklin, Jekaterina Samutsewitsch, Constantin Seibt, Christine Wahl, and many others.
"Milo Rau has his finger on the pulse of the times." (Die Zeit)
"Not only politically instructive, but also highly entertaining." (20
Minuten)