Warning: sizeof(): Parameter must be an array or an object that implements Countable in /www/htdocs/w00bb9f2/wordpress/wp-content/themes/iipm/index.php on line 16

---
MELANCHOLIC HUMANISM THE LAST GENERATION "Rau may be called a scandal director who likes to dabble in riots and controversy, but there is a melancholic humanist in him above all," wrote Belgium newspaper De Standaard after the long-awaited premiere of The Last Generation last week in Liège. For the adaptation of Pasolini's scandalous […]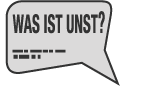 "A History of Theater": Tim Etchell's Takeover!
MELANCHOLIC HUMANISM
THE LAST GENERATION
"Rau may be called a scandal director who likes to dabble in riots and controversy, but there is a melancholic humanist in him above all," wrote Belgium newspaper De Standaard after the long-awaited premiere of The Last Generation last week in Liège.
For the adaptation of Pasolini's scandalous film Salò or The 120 Days of Sodom, Milo Rau worked together with Theater Stap, a company of actors with mental disabilities. "Rarely were they on such form as here," wrote De Standaard, "how refreshing not to see them for once as the embodiment of good morals."
The performance led to countless reactions, as varied as the evening itself. France Culture reported on the reactions: "Some leave shocked, others crushed by the weight of the evening. But everyone will remember the experience forever."
Today The Last Generation celebrates its Flemish premiere in Turnhout, the headquarters of Theater Stap. Next stops: NTGent and National Theatre Brussels.
HISTORY OF THEATER
TIM ETCHELLS´ VERSION
In 2018, Milo Rau/IIPM started with the show La Reprise a series that he has curated since: Histoire(s) du Théâtre. Every year, a creator tells their own personal "history of theater" – sometimes funny, sometimes cruel, sometimes intimate, sometimes political.
After Milo Rau, Faustin Linyekula, Angelica Liddell and Miet Warlop, Tim Etchells (Forced Entertainment) is now adding episode No 5 to the series (dramaturgy: Matthias Lilienthal), using a fragmentary quotation from Shakespeare's Macbeth as its title: "How goes the world, Sir." Four performers enter an absurd orgy of entrances and exits, sound cues, and memories. A total theater, minimalistic, ironic, touching!
"Go see it," Belgian newspaper De Standaard advised back in September, "because Tim Etchells himself is a bit of living history." Today Thursday premiering at NTGent – go see it!
NEWS